Get Your Energy in Check With Energy Tec
Trust us with energy assessments and home insulation in Trumansburg & Ithaca, NY
Energy Tec was started in 2010 by Blair Macleod. We're focused on improving our community's energy efficiency by weatherizing and retrofitting homes in Trumansburg & Ithaca, NY. While you're saving money on your energy bills, you'll also be reducing your environmental impact.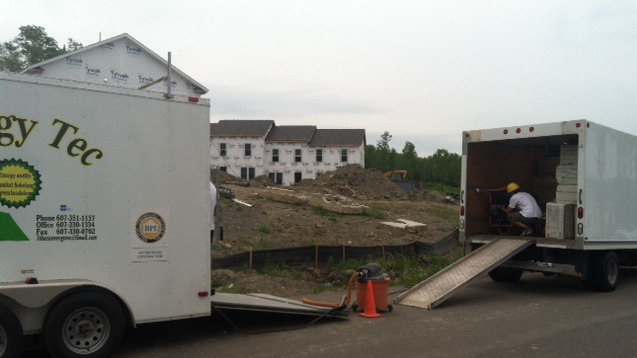 Why choose Energy Tec to install your spray insulation?
You have your choice of home insulation specialists in Ithaca, New York. So why should you choose Energy Tec instead of another firm? Here are just a few reasons:
We're an ENERGY STAR partner, meaning that we're focused on improving energy efficiency and protecting the environment.
We're certified Building Performance Institute Analysts. BPI sets national standards for residential energy efficiency.
We're certified by the EPA as a lead-safe company. This means that our practices work to prevent lead contamination in older homes.
Improve the energy efficiency of your home by working with Energy Tec. Call us at 607-351-1157 today for a free estimate on our services.